Our Team
Learn a little bit about our therapists.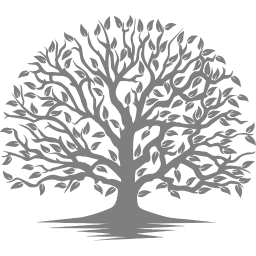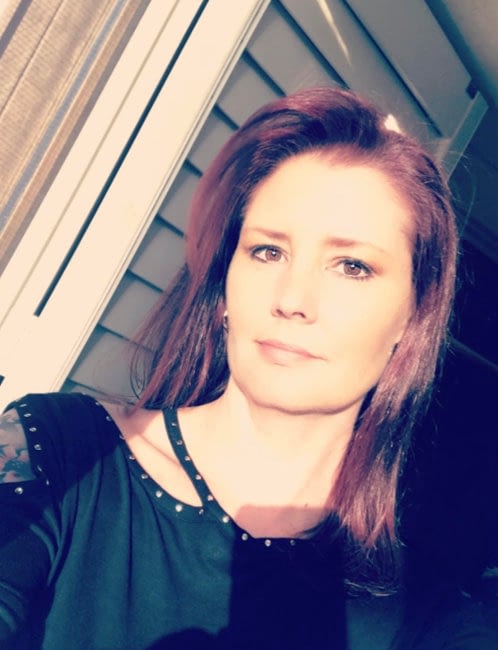 Kristy DeBruhl
Before founding Massage Therapy of Fredericksburg, I spent nearly 20 years in the business sector. Commuting and long, demanding hours had me stressed to the point of meltdown. I began using massage therapy to manage my daily stress and the physical pain that it caused. I was quite literally on someone else's massage therapy table when I had my epiphany that I needed a complete change in life. I aspire to provide that moment of sanctuary to my clients that need quiet and peace to restore their inner wellness. By providing stress relief and chronic pain management my hope is to make a difference.
(29)
Kristy is the absolute best! I will not go anywhere else. Her skill, professionalism, and personality make for an incredible experience each time I visit. I see her every week, and when I miss an appointment I can definitely tell. Massage Therapy of Fredericksburg has literally improved my life! Thank you!
Carlie Sears
My passion for massage lies in being able to help people feel relieved from both physical and mental stress. As someone that deals with mental health, I know firsthand the toll an overworked mind can take on the body. That is why I strive to create a comfortable and safe environment for all my clients. Whether it be a deep tissue massage or prenatal session, I try hard to have my clients leave with a feeling of renewal.
(25)
I just had a massage by Carlie! I left there feeling wonderful and relaxed. The whole day I was able to 'get out of my head' which is huge for me! I plan on going back to her soon. Thanks Carlie!
Jessica Compton
Living in a predominantly virtual world, one of our most important human necessities has been naturally reduced – touch. I believe that human touch is vital to our well-being and sense of peace. As a therapist, it is my goal to work together with my client to create a plan that will help achieve relaxation, lessened pain, and to leave our session with an increase in mental clarity and a general sense of wellness.
(48)
Jessica was absolutely amazing. Some people try to be a massage therapist while others like Jessica were born to do this. You will literally leave feeling brand new. Jessica not only finds the problem areas and makes you feel so relaxed she also guides you on how to remedy them at home on your own. Very professional. She told me she is new to the massage therapy world however, her hands and technique is filled with therapy that those who have been doing this 20+ years do not have. The best massage therapy I have ever experienced.
Samantha Gregorich
I am passionate about the maintenance of one's self and believe that massage therapy contributes to a person's overall wellness. I found my passion for massage therapy while helping my mother through the toughest obstacle in her life, beating breast cancer. Therapeutic massage is a great way to alleviate tension, stress and pain while giving you an overall sense of wellness and I strive to make that possible!
(18)
With this being my first massage I didn't know what to expect when coming to Massage Therapy of Fredericksburg, I must admit I was nervous but thanks to Sam my nervousness went away, she answered every question I had in a professional and polite manner. Thanks Sam for an excellent massage, I cannot wait for the next one.
Kelly Menefee
After working in health care for many years, I wanted to find a more natural way to help the people in my community feel their best without the side effects many people suffer because of medication.  Massage Therapy seemed to be a wonderful option.  I truly enjoy helping people return to and maintain a pain free, healthier lifestyle.
(21)
Prior to seeing Kelly, I was having neck pain and mobility issues which inhibited me from full range of motion.  After regular appointments my neck is better than ever.  My regular appointments with Kelly are a bright spot in my day and helps me stay in competitive shape for jui jitsu tournaments.  Very professional and caring.
Tori Somers
When I was young I always wanted to help people. I thought that meant making them feel better by doing their hair and makeup. As I continued to work in the beauty industry I found myself massaging my clients neck and scalp while shampooing their hair longer than I was actually doing their hair. That was when I knew I was in the wrong profession. While in massage school I had the opportunity to work with the major sports teams of the DC Metro area. I found my passion for aiding in the healing injuries past and present, was the greatest reward with my certification. I have found joy in making others feel better not only physically but, mentally and confidently. I have always wanted to help and through massage I have found that making someone feel their best isn't about what's on the outside. I look forward to helping my future guests find their inner joys as helping them find it has helped me find mine. 
(4)
 I had a great experience!  Tori is a great therapist and is very knowledgeable as well as pleasant!
Lakin Mason
I have worked with many clients with numerous issues due to accidents, insomnia, degenerative disc, different types of scoliosis, and even tension headaches. Someone once told me to do something you are good at, and well, here I am. Before I went to school for this, I have always had a natural talent for finding knots and smoothing out muscle tension. Give me the opportunity to make you feel ten times better than you did before you came in. It's the best feeling of gratitude to help my clients to improve on their every day of lifestyle tasks.
(7)
"Lakin was awesome!  This is my first massage ever, and she was professional, kind and caring.  She really helped me out by decreasing my pain.  My spine and back muscles are a wreck, but she has me moving forward towards increased mobility and a better quality of life.  I will recommend her to anyone looking for the same."